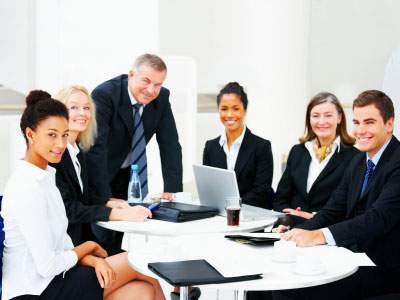 Office removals are very complicated and if you want to handle them successfully, you'll have to take care of plenty of tasks. One of the most important ones is prepare your employees for moving day. It's essential to get all of them organized if you don't want any problems. This article will help you learn how to manage that situation and make sure that everything will pass smoothly.

Why is it so necessary to prepare well your employees? There are many businessmen who don't realize the importance of that task and often overlook it. Don't make that mistake because it'll cost you not only a lot of money but also plenty of nerves and time. Your office removals London can easily turn to a nightmare if your employees have no idea at all what to do. That will cause only difficulties and will slow moving process.
But how can you get your employees organized for moving out? First of all, you have to think out what should be done. Plan carefully all your tasks and decide who can manage with them properly. Do you need cheap removals London? Who will look for such a company? You or someone else? Will you pack your office equipment alone or you'll let professionals take care of that? There are many decisions that should be made that's why it'll be better if you don't leave them for the last minute. Another thing that can ease your office removals a lot is have a word with your employees and inform them where will you go, how their new work place looks like and when will you move out. Answer all their questions and make sure that it's clear what tasks everyone has.
Make sure that your employees are prepared well for moving out and your relocation will be as easy as pie.