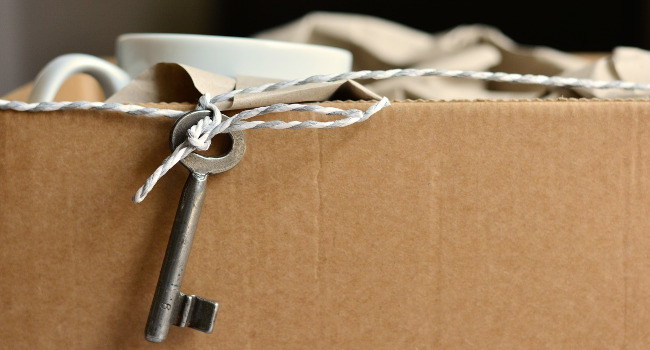 Moving house can be a stressful and chaotic experience, as there is so much to think about and organise. From packing up your belongings and arranging transportation, to setting up utilities and changing your address, there is a lot to keep track of.
Proper storage can help alleviate some of that stress by providing a place to safely keep your items during the move or even after it.
Benefits of storage when moving
Proper storage helps to keep your items safe during the move. If you have packed your belongings securely in sturdy boxes and used appropriate packing materials, they are less likely to be damaged during transportation and will remain protected while stored. This is especially important for fragile items, such as dishes, glassware, and electronics, which can easily break if not packed properly.
In addition to the practical benefits of proper storage, it can also help to reduce stress and anxiety during the moving process. When you know that your belongings are safe and organized, you can focus on other aspects of the move with more peace of mind.
Having well-packed and neatly-stored items also makes it easier to unpack and set up your new home once you arrive, as you will know exactly where everything is and can get settled in more quickly.
Furthermore, if you plan on deep cleaning your new place before moving in, you can easily do it while keeping your belongings out of the way in the storage place.
Overall, the importance of proper storage when moving house cannot be overstated. By taking the time to plan and prepare, and making arrangements for storage if needed, you can ensure a smooth and stress-free transition to your new home.
Types of storage options to consider when moving
If you're unsure about where to put your belongings during move, as well as after getting settled in, you might want to consider short- or long-term storage. There are various choices, each with advantages and disadvantages of its own. Consider these storage options:
Renting a storage facility is a popular way to store items during a relocation. Storage spaces are available in various sizes and can be hired on a month-to-month basis. The freedom to access your items at any time and the extra protection of a gated facility are two advantages of renting a storage unit. They are, however, more expensive than other solutions and may require a long-term commitment.
Using a portable storage container: A portable storage container, such as a PODS container, is another alternative. These containers can be brought to your home, loaded at your leisure, and then moved to your new home or kept at a facility. The convenience of not having to carry your items yourself, as well as the flexibility to put the container at your new house or a storage facility, are two advantages of using a portable storage container.
Relying on a self-storage facility: A self-storage facility is similar to a storage unit in that you have more control over it and may be able to personalise it to match your needs. The opportunity to store belongings in a secure, climate-controlled storage environment, as well as the flexibility to choose the unit size that best suits your needs, are all advantages of using a self-storage facility.
Asking friends or relatives for help: You may be able to temporarily store some of your belongings with friends or family members who have spare space in their home or garage. This can be a cost-effective choice, but it may not be practical if you have a huge number of items or live a considerable distance away from your friends or relatives.
How to choose the right storage for you?
There are several factors to consider when selecting temporary or long-term storage during a move:
Location: How close is the storage facility to your current residence and your new place? It may be difficult to access your stuff if they are too far away.
Security measures: What kind of security measures does the storage facility have in place? A gated facility with security cameras might be just what you need, especially if you plan on storing expensive art or other valuable objects.
Cost: What is the cost of the storage you have in mind? Compare pricing and think about how long you will need to store your stuff because this will reflect on the price, too.
Controlling the climate: If you are storing items that are susceptible to temperature and humidity, such as furniture, electronics, books, art, etc., you may want to consider a climate-controlled storage facility.
By taking these factors into account and selecting the best storage option for your needs, you can ensure that your belongings are safe and secure during the relocation process.
Tips for packing and storing items during a move
Packing and storing belongings correctly is essential for a successful move. The right boxes and packing materials can help protect your items throughout transportation, and careful labelling can make unpacking and arranging your new home much easier.
The use of reliable boxes and packing materials is one of the most significant things to consider while packing and storing belongings for the move. Cardboard boxes are a common choice, but they must be strong enough to support the weight of your items without collapsing. Bubble wrap, packing peanuts, and foam sheets can help to cushion and protect your possessions during transportation.
Labeling your boxes depending on their contents and the room they belong to can also be quite useful throughout the moving process. This will make finding specific objects easier when you get at your new house and will save you time and effort when unpacking. You can write directly on the boxes with a permanent pen, or you can use labels or tags to identify them. Consider employing a colour-coding system to make it even easier to find your boxes once you've moved in.
Consider utilising plastic bins or storage containers for things that may be susceptible to moisture or temperature fluctuations during the transfer, such as books, pictures, and electronics. These can provide an extra layer of protection and help keep your belongings safe and dry during transportation.
Read also about: How to store clothes long-term
It's critical to take extra precautions when packing fragile objects like dishes and glassware to avoid damage. Wrap each item in bubble wrap or packing paper before placing it in a sturdy box with lots of padding. Dish packs or other specialty boxes intended exclusively for packing dishes are also a smart choice.
By following these tips, you will guarantee that your things arrive safely at your new home. Good planning and preparation can help for a smoother moving process.
To summarise, reliable storage is a critical component of a successful transfer. You can ensure a seamless and stress-free transfer to your new home by taking the time to plan and prepare, as well as making arrangements for storage if necessary.