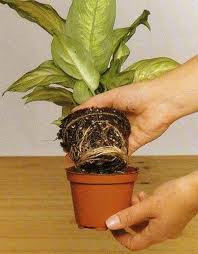 Plants are an essential part of every house or apartment. They give individuality to each property and could turn even the plainest one is a lovely and cosy home. That's why it's so important to take care properly of them during your home removals. But how can you do it? Let's find out…
Transportation of house plants is not such a big deal but if you don't pay attention to a couple of essential details, they could be easily damaged or even killed. Following simple steps will help you manage with this problem and protect them properly.
Step 1: Stop watering them for a few days
Moving experts from home removals London company recommend stopping to water your house plants at least for a couple of days. This is very important and would prevent many incidents.
Step 2: Change the pots
Breaking plants' pots is probably the main problem for most people who consider changing their home. What is the solution to this common issue? Move your house plants in plastic containers that couldn't be broken and wrap well your ceramic pots in plenty of bubble wrap and packing paper.
Step 3: Care for your plants well during moving day
Preparations are important but you shouldn't forget that this is not enough to protect your plants. Your care on them during the moving day are also essential. No matter whether you'll take advantage of cheap removals London company or you'll deal with your relocation by yourself, you must bestow great care on your home plants. Bear in mind that they should be the last thing that you load in your car. Another important thing is keep the right temperature in the vehicle – it shouldn't be neither too warm nor too cold.
If you take advantage of these tips, moving with house plants will be much easier.