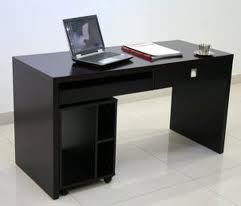 The choice of an office can be a small one and a large one, divided to separate sections, places where different departments work. They all have desks to work on but what of the position of every desk? Is there a specific way to position the desk, so you can be more favoured by conditions than the rest of your colleagues? Every office is different but here is what you need to know:
1. A desk should be positioned in the area according to 4 conditions: comfort, light exposure, temperature and cosines, in such a way that it doesn't trammel the other colleagues passing by.
2. Such positioning should be thought of, while the office is still made or right after it has moved. The office removals London will help you move everything, you just tell them how.
3. Try not to stay close to any of the above: windows, air conditioners, light, doors. If you have to make sure never to turn you back to them, nor your left or right side of the body. Only the front can face rapid changes.
4. If you do have to stand somewhere in the centre of the room, make sure you are facing the door, instead of turning your back to it. That way you can easily turn your attention to the people that are walking in and out and you can hide your computer monitor from unwanted attention.
5. There is a downside to being hired and having to work in conditions, already created by someone else. On the other hand, right after an office relocation the office removals London are only supposed to transport. The employees are then given the opportunity to personalize their working conditions, according to personal taste.
6. Never underestimate the power of the air flow. A simple thing as opening a door can cause internal air movement and rabid change in temperature.
Come to accept that the productiveness of each worker depends on how convenient the job is and sitting in an office the entire day, even the slightest things are considered important. Not only that but positioning means many things, regarding how you communicate with the colleagues.