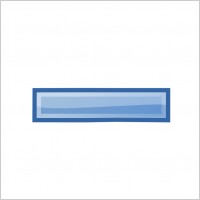 In a global manner, the job of moving a house is wisely chosen to be rested upon the shoulders of more than just one or two people, with a reason. For the inexperienced, when it becomes too much, how do you control yourself? The answer is you don't. Someone else has to remind you, otherwise keep your bad side at bay. If that ever occurs, you need to know how to recognise this condition and here it is:
1. A large proportion of the teamwork level is based on how people feel. Are they well fed, supplied with fluids, rest, sleep, amusement and so on. If one of those is missing, it's usually expressed through actions, mood and face expression like a black spot on a white sheet.
2. A potential threat to the moving job is not being able to organise matters well with any of the suitable Man and Van London companies. This is a classic case of a panic attack, hidden from direct expression.
3. Doubt in the people you work with is very bad news. Because it only takes so much to provoke a conflict, people often just ignore direct confrontation. Each time these untold feelings stack up, it takes less and less for a person to lose his nerve.
4. Over-confidence, disbelief, showing off – these are all extremities that work against the team spirit and interest, rather than for it. Being a loner among a team can so easily backfire.
5. An entire time of working spent in not making a single laugh is a very good reason to worry nonetheless. Just like the rest, laughter and positiveness is an essential part of the team. It's absence means there is something wrong between people relations, regardless of what they say or think.
Those are the classic cases, although surely anyone would think of a lot more to add to the long list of things to go wrong. It helps just reading these once, in order to make up your own mind, so the next time something like this happens to you, your bottle will not be completely dry.