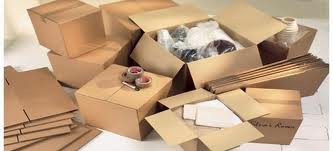 DIY removals are a good option if you want to save a couple of pounds and that's why so many people prefer to handle their relocation by themselves. Are you one of them? Then read this article and find out how to manage easily with one of the main problems that everyone who has taken the same decision like you, is faced with – packing.

Do you think that packing is your last issue? Many people who have made the same mistake, regretted greatly. That's why you'd better learn a lesson from them and pay some attention to following tips.
1. Buy plenty of packing materials
You always need more bubble wrap and moving boxes than you've guesstimated, no matter whether you consider home removals London or changing the location of your office. There is very low chance to buy too much packing materials but if that happen, you could always sell them.
2. Never alone
If you have a year or more to prepare for relocation, you may succeed in handling on time even if you pack by yourself. Unfortunately, most people have to manage with everything within a month or even less. In such a case you'll definitely need some help. Some of your kith and kin may offer you to give you a hand but you have also another alternative that it's worth considering. Why don't you take advantage of some cheap removals London services? You'll have professionally packed stuff without spending a fortune. What could be better?
Packing only seems easy. Actually, this is a tricky task that could cause you a lot of difficulties.