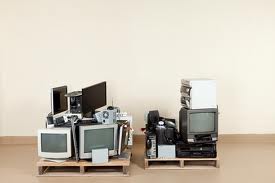 Do you care about your business? Do you want to provide the best conditions for your employees and let them work more efficient? Do you want your customers to feel more comfortable in your office? Then it's not a surprise that you're looking for a new office that will suit all that. This is a good decision, especially if you've chosen the right place, but now it's time to think about organizing your office removals.
There are a couple of useful tips and tricks that you should consider if you don't want your business to be affected of your office relocation.
Prepare employees for changes
Many businessmen don't realize the importance of that. By some researches changing of the working environment affect the majority of worker and affect negatively their performance. How could you make sure that your office removals will be an exception of this rule? It's not so difficult. Just explain your employees that you'll have to move in a new office. It'll be a good idea if you give them also some details like the new location, how their new working place will look like and, of course, when will you move out.
Take care of details
Your next mission is take care of all details. How will you organize your relocation? Who will help you? Will you involve your employees in moving process? They can take care of their personal items and that could ease moving process a lot. Furniture is another problem that you have to cope with. It's recommendable to hire a professional London based furniture removals company if you don't want anything to go wrong with your office equipment.
Although moving in a new office seems as easy as pie, you shouldn't overlook it because that may have a negative effect on your business.