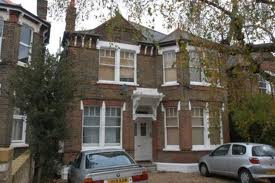 Many people prefer living in London to anywhere else in the UK. This cosmopolitan city could offer you a lot – better education, more job opportunities, chance to meet all sorts of people. That's why it's not a surprise that you've made up your mind to choose this place for your new home. But don't forget that there is something that you have to do before packing your stuff and calling a reliable home removals London company. What is it? You have to decide whether you prefer living in a house or in a flat? Choosing where to live in London is not easy but this article can help you a lot.
In order to facilitate your decision, I'll try to gather some of the main pros and cons of each alternative. Let's have a look at some of them…
Living in a house
There is no doubt that this type of properties could offer you more free space. They are a great choice, especially if you have kids and pets. This option would make you feel more comfortable. All that sounds great, don't you think so? But then what would stop you to call a home removals London company and move in a lovely house in the suburbs of the capital of the UK? There is a significant disadvantage that couldn't be ignored – house prices. No matter whether you consider buying a property or just renting it, houses are not the best choice for a tight budget.
But what could you do if you need cheap removals London? Find out the answer in the second part of this article. There you'll discover how to move to the capital of the UK even if you don't have much funds.