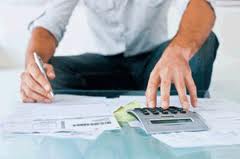 Do you know what is the difference between types of moving quotes? It's a must to consider them if you don't want to fall a prey to a fly-by-night removal company. So let's discuss how many types of moving estimates you may face and how to choose the best one for you.
Almost every home removals London company would charge you by the amount of stuff that you want to be transported. That's why it's not a surprise that moving quotes are founded on that.
1. Non-binding estimates
At first sight these moving quotes seem so irresistibly. The prices there usually are really low but this shouldn't mislead you. The amount of money that is pointed there is just a rough one and it could be far away of the real cost of your relocation. Most fly-by-night relocation firms are taking advantage of the fact that not everybody are not clear about this characteristic of non-binding quotes and just rip off their clients.
2. Binding estimates
A lot of people prefer exactly this type of moving offers because it, in contrast of the previous option, guarantees you that you'll pay exactly the amount of money which is specified in the quote. Of course, bear in mind that your belongings might be lighter than movers have assessed in the beginning.
3. Not-to-exceed estimates
This is the best alternative and if you need an affordable relocation, then you should look for it. It combines the best of the other two types. You get a price which couldn't be exceeded but if your stuff are lighter than the movers thought, then you'll pay less.
Many people are looking for cheap home or office removals London and if you're one of them consider these three types of moving estimates before making up your mind.