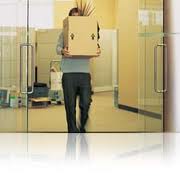 Moving in a new office is a decisive step that can either help your business grow or it will be a reason to lose a lot of clients. Although there is some risk in losing money but, at the same time, this is a great opportunity that shouldn't be neglected. Unfortunately, you can't foresee what will happen after a couple of months. So let's talk about present… It's time to talk about transporting your expensive office equipment to your new office.
There is nothing more important than safety of your office equipment when you're moving your business. Perhaps you've invested a lot of money in buying computers, printers, scanners, faxes and so on and you don't want to expose them in danger. Most people don't realize that different kinds of office equipment are very delicate and they need special cares. That's why it's a good idea to hire a professional company that offers office removals services. In this way you'll be sure that your expensive equipment will be in good hands and nothing will be damaged.
The solution of one problem leads to another issues, don't you think so? Now, it's time to discuss where you could discover movers with a lot of experience in transportation of computers, printers and scanners? It's true that there are too many moving companies in the capital of the UK so it's not so easy to discover the right one but there is a chance to succeed in that. Research well and I'm convinced that you'll stumble across a good firm that provides quality office removals in London. If you go out of your way to do it, you'll succeed.
Good luck!