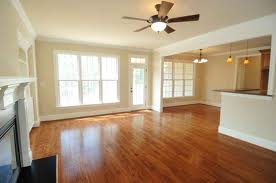 All landlords hold firmly to one clause of rental agreements – end of tenancy cleaning. It's almost impossible to take your rental deposit and move out before taking care of that. But why end of tenancy cleaning is such a big deal? Isn't it enough just to dust around and hoover? In most cases you have to make some more efforts or even to hire a professional end of tenancy cleaning company. In this article we'll discuss what could you do if you want to manage with this task by yourself.
The best moment to clean up your lodging is after movers from home removals London company transport your belongings to your new home. That would give you more space and would ease you a lot. In the end, it's better to hoover or mop without moving any heavy furniture and different knick-knacks, isn't it?
First rule that you have to bear in mind when you're cleaning is that you always have to do it from the top part of the room to the bottom one. That means that you should remove all cobwebs from ceilings before mopping the floor.
Dusting is your second task. Take a soft cloth or a duster and make your landlord's shelves look like new. Of course, don't forget to wipe them after that with a damp rag and everything will be fine.
Next step is to take care of the floor. Hoover all over the place and mop it carefully. Make sure that you've cleaned everywhere and you could be sure that you'll get your deposit back without any problems.
So, you're ready for the landlord's inspection! Hopefully everything will pass well, you'll get your money and you could call your cheap removals London company and move in your new home.