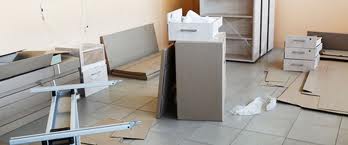 Do you wish you knew how to change your office without spending a fortune, losing clients or valuable time? If so, this article is all you need! Have a look at this simple moving guide and you'll find out the secret of success.
Top tip 1: Be prepared!
There is no question that you only proper preparations will let you organize successfully your office removals London without spending a fortune or wasting a lot of time. The main problem for everyone who've decided to move his/her business is time limits. If you don't have a clue what will happen every single second of your relocation it's very likely to lose some clients. And that is something that nobody wants, isn't it? So… make a tasklist with everything that should be done and make sure that your employees are well grounded in it. Everyone has to know his/her duties and must follow your plan strictly.
Top tip 2: Hire experienced movers
When we talk about business removals, you can't afford to rely on a moving crew that is not well-trained. Even if you must consider a tight budget, you'd better look for a reputable company that can provide you quality and cheap removals London.
Top tip 3: Don't ride your luck!
Office removals are not so easy as home ones but, unfortunately, many people don't realize that. You've invested a lot of money in expensive equipment and probably you have plenty of valuable documents that should be transported. That's why if you want everything to pass smoothly, you have to be there in every single minute during relocation. Be in the driving seat all the time. Of course, that doesn't mean not to let movers do their job properly. You must discover the golden middle and of you succeed in doing it, your office removals will be as easy as pie.
I hope that this simple moving guide will be useful for you and will help you handle your office removals better.