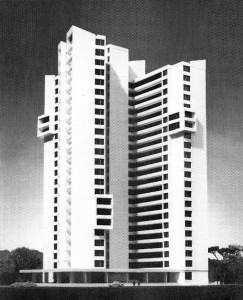 A good home is not defined by its location on the map alone. Many people, especially in the cities, live in blocks, which can rise high above ground. According to the geographical placement of the block in question, choosing on which level to establish your home makes all the difference. This is why knowing how each floor is affected is important knowledge, when it comes to choosing a property.Here are the chosen categories, that supposedly matter the most for people in this way: warmth (heat) circulation; insulation; placing.
Ground floor
A very bad choice for establishing a permanent residence. The only convenience it offers is not having to escalate any levels each day. Other than that, it does not make up for the following discomforts:
Very insecure location, usually the first place a burglar will target, if intention is to steal or otherwise.
The rule or air circulation is that warm air rises, cold air descends. The ground floor is then the coldest place in the block, second only to the basements, if any. They are an even worse scenario. Unlike ground level, where cold air still has room to manoeuvre, basements trap and collect cold air, without much changes.
The noise and the pollution that happen on the ground can only access in critically harmful way the ground levels, maybe 1st floor at best. Therefore, a home there would be under the constant poisoning effect of the everyday city life, which eventually will drive the home owners mad.
Top floor
Once more, not a very wise choice. Not like the rest, top floors have no upper levels above them. Therefore, they are just as exposed as the ground level, with the difference that instead of pollution, there are high rise winds surfing around.
All other floors
Ideally, you want to occupy the second or third level of the block. Not only does it provide the so very desirable conveniences, it's also 1-2 levels away from the ground, which makes it the most convenient place to pick.