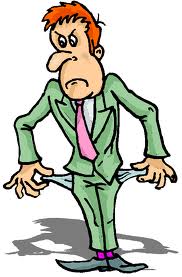 Almost 99% of all people who are planning to move in a new home says that their main problem is that they have to consider a tight budget. Are you also looking for a way to handle your money issues and succeed in changing your home without spending a fortune? Let's see how to do that…
There are many advices that you may take advantage of but if you're faced with a really tight budget, you'll need some advice that actually work. In this article I'll try to gather exactly such tips. So… what can help you deal with your money issues successfully?
1. Let's make it clear what you want!
You can't expect to get an affordable estimate if you have no idea what you really want. No matter, whether you need office or home removals London, you must know what services you'll take advantage of before asking for a quote. Only in this case movers will be able to prepare an estimate that could suit all your requirements.
2. "Do it yourself!" should be your motto
There is no doubt that your relocation will cost you more if you take advantage of more services. That's why it's worth considering DIY moving method. Of course, bear in mind that you'll never manage as well as professional movers with all aspects of your relocation. Probably the best idea would be to try to find a compromise between moving expenses and professional services.
3. Discover the right moving crew
You wouldn't be able to cut down your expenses if you can't rely on a proper removalists who would give the best of themselves to give you a hand on a reasonable price. Cheap removals London are not a dream! You can get them if you spend enough time on researching.
Do you have any other ideas how to deal with money issues and succeed in moving out even if you have no money?