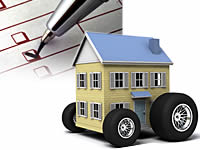 Relocating is a decision made in the spur of a moment. There are various reason to move from one location to another, which are oppressing you to simply do it. However, there are always issues during the actual moving process. Especially if you're inexperienced in this particular type of thing. That is why hiring a professional removal firm to help you would be beneficial unless you don't have the pockets for them.
It's not rare that people jump to the aid of a mover generally, because they don't feel they're up to the task of packing, arranging, organising and etc. the whole relocation process. In layman terms, it's a nasty job removalists can handle times faster than your average person. None the less it requires a certain depth of your pockets, which not all can live up to.
It's not a crime to try and move your household and personal belongings. It's more like a time consuming activity, which from the start will feel pretty darn easy. Somewhere along the way you might start regretting it mainly, because if you haven't organised your move well enough it will grow from a scratch to a Chickenpox in a matter of few hours.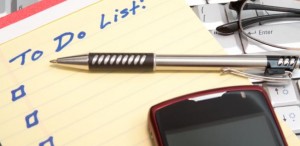 Here is a tip when you are searching to hire the right house removal company in London for instance. Start by checking their way of pricing. Is it per man, or per hour. That depends also on the type of relocation service you choose. Some companies offer their customer various choices other lesser. Even if you aren't familiar with what what is all removal companies in London will recommend you the best possible for your situation. Only fraudulent shifting businesses will offer you an expensive service for relocating. Insurance coverage is as much of importance and price is. You will be more than sure in the movers and trust them that it will be a safe move.
Moving on your own without any professional help you have to put in a great deal of effort. Other wise you'll be sitting on it for weeks. When starting organising the whole process step by step will guide you on to the end. If by chance a misstep occurs you can always double check the plan. A major step would be to find boxes big enough to hold the small things, small clock, kitchen timer, plates and things like these, cloths. Go around and visit the local pubs and 24h shops. They always get strong kind of boxes, because of their content. Instead of buying or renting moving tools you can call few friends of yours. When packing them boxes you better label them depending on their content. Final thing would be to hire a spacious enough van, which can fit everything on a single attempt. Either you will have to pay double the gas. Of course that would mean a slightly higher price for the renting time.
I've had my peace from moving here, there and maybe almost everywhere. From the start I was always relying on moving companies and their prompted services. Soon enough I realised that all that is creating a crater in my wallet. I've witnessed countless moves, I also participated in organising the plan for an office I worked in. Self movers are always people who have gone through the hassle of moving one too many times. For the average person who know nothing of this hiring a man and van or a removal service will be more than enough.