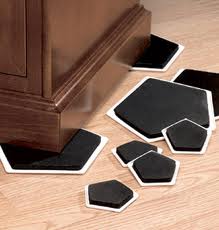 There is no doubt that moving heavy pieces of furniture is not the easiest part of removals. It hides a lot of risks that are often neglected by most people who must change their home. You may easily hurt yourself if you don't carry these heavy items in the right way but that's not all. You're also putting in jeopardize safety of your furniture. Your antique table or chest of drawers could be easily covered with scratches all over if you don't protect them in the right way. On top of all, your walls, hard floor, parquet and carpets could be worn to a frazzle. Do you want to be faced with any of these problems? Then let's find out what will help you avoid unpleasant situations.
The key to success is pretty simple. Moving experts from professional companies that provide furniture removals in London recommend taking advantage of special equipment. There is an option to hire these essential items that not only will facilitate you a lot but also will prevent many incidents so don't worry that you'll have to waste a fortune. But let's forget about the financial side of the things and let's find out which are the most popular tools that everyone who have to move heavy pieces of furniture must have. They are a few – moving straps, furniture sliders, moving pads, dollies and so on. Most of them are pretty popular and the main benefits of using them are clear. That's why in this article we'll say a couple of words only about furniture sliders – very useful stuff that, unfortunately, are not so popular.
Furniture sliders are a constant part of the equipment of all experienced mover that offer home removals in London and this is not a surprise. They can be used pretty simple – all you have to do is stick them at the bottom of each piece of furniture and after that you can easily push it or drag it without any risk for your health or for your floors.
What other kinds of useful moving equipment do you know?