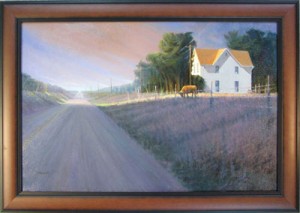 A house is a place where the owners feel at home, undisturbed by the problems of the outside world. To add to that comfort there are many parts of a room that serve a purpose no different than decoration. Valuable art, such as paintings, are an irreplaceable part of the house's interior design. During a relocation, those paintings are seriously exposed. They need special care and here is how to do that:
1. It is better that the painting is handled and carried by two people and no more. Some paintings are bigger than most people have seen.
2. If you do not wish to take any chances, have one of the members from the house removals London assist or leave the job completely in their hands.
3. Should you choose to do it yourself, take a soft duster and gently clean the dust from the art. Don't use any kind of substance for the cleaning.
4. Take a long row of paper and cover the art with two layers of it. Use thin cordage or take to secure the paper. Anything else can ruin the art.
5. Be extra careful when you when you lift the painting. Only touch one of the four ends, where the frame is strong and secure.
6. Never place the painting laying down flat. Sometimes all it takes is a touch and the art is ruined. Consult with the house removals London. They will know how to handle things like that.
Always leave extra room for any kind of art. When you are placing it in the moving van, make sure it is nowhere near large and heavy furniture pieces. Vibrations from the vehicle are unpredictable, just like the roads.