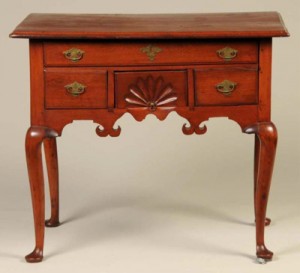 Over time, each of the items that can be found just sitting there in a home gets a bit old for use. Although such a home can be well preserved, turning it to an ancient marvel, it's a lot cheaper to just use what the modern world offers. Still, there is a good number of things that can be reused. Why waste something perfectly good and preserved, when it has served its purpose well for so long and it still does?
Just about any furniture piece would do. The one that is changing is the house itself and therefore the rooms too. What the house owners need to do is first look at the paint job. One idea is to completely change the inner look of the rooms, in which case old furniture will look like fish on the dry. For beginners who don't care this is a win situation, since it happens to be the cheapest of all options, with minimum efforts.
Sadly such an appearance is annoying for the eye and can remain like that for long. Usually people just change absolutely everything or they bring up most of the useful furniture from the old house and keep the inner appearance almost the same as before. In the UK, much of the old habits remain unchanged. The authentic homes and houses are still used, as is everything in them. It's no surprise to find people like that in the bigger cities, like London. Of course, each removal company at the capital is in title to its own rules and the choices are spread all across.
To start with, each room in the new house will need to have the very least of its kind. For example a bedroom needs to be comfortable and quiet. By taking the carpet, the bed, the dresser and the curtains, all the requirements are met. Likewise, the kitchen will need a big table, at least 5 chairs and kitchen equipment. Never throw away house furniture, unless it is completely useless. Even parts from the old furniture pieces can still be used. Believe it or not, there are people who can turn the old and battered parts into new ones, as though they were never used, or re-purpose them into something else. It will be a pity to waste something that can be used again.